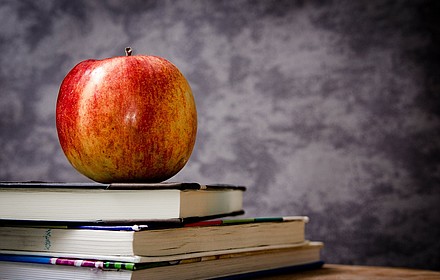 Getting back into the swing of the school year can be quite an adjustment for parents and children alike. Luckily, we have a few tips on how to ease your family into the back-to-school routine.
August 31, 2015
Syracuse Parent stories

Call the CNYSPCA at 454-4479 to find out more about adopting Cody the canine cutie!

If you have it in your heart to give this sweet pair a "furever" home, come and visit Snickers and Popcorn today!

Call the CNYSPCA at 454-4479 and learn more about adopting Edgar or one of his furry friends.

As summer draws to a close, local Pop Warner leagues are gearing up for their seasons. Many parents are hesitant to let their little ones participate because of the high rate of head injuries; football players suffer the most concussions of any youth sport.

Call the CNYSPCA at 454-4479 to learn more about adopting Lena or one of her furry friends.

Oreo is black and white and very sweet — just like his name!

According to the Centers for Disease Control (CDC), Lyme disease is the fastest growing vector-borne infectious disease in the United States. It infects about 300,000 people a year, roughly 10 times more Americans than previously reported. The number of cases reported annually has increased nearly 25-fold since national surveillance began in 1982, making it a huge public health problem. So what should we do about it? To start, we should educate ourselves about the problem.

Race to benefit Alexa's Friends Fund at Upstate Golisano Children's Hospital
Alexa Bolton knows how important a soft, fluffy towel can be.

If your heart and home are big enough to accommodate a Legend, call the CNYSPCA at 454-4479.

As you're spending more time outside this summer, make sure you keep yourself and your pets safe from rabies. There is no treatment for this virus, which is transmitted by the bite of a rabid mammal, but luckily, rabies is preventable.

Beautiful Buby is looking for a home!