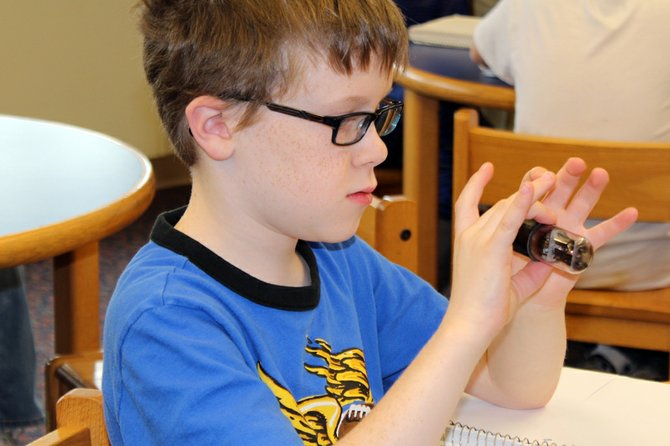 Baldwinsville — Students in the Baldwinsville Central School District had a rare opportunity to get a glimpse at a piece of Syracuse and American history when Jeffrey Marier, an engineer with Lockheed Martin and a member of Baldwinsville's Board of Education, brought General Electric's first prototype transistor radio to classrooms at Baker High School, Durgee Junior High School, Ray Middle School and Palmer Elementary School.
In his presentations to students, Marier described how he discovered the radio, his research process and the importance of the transistor to technology and technological developments. The transistor radio prototype was built in 1953 by a team of Syracuse General Electric engineers, led by Arthur Stern. The radio became the property of Lockheed Martin when the company bought GE's complex in Salina.
Marier discovered the radio prototype in an office and, believing the radio had local and national historical significance, he spent eight months researching its history. He was fortunate to be able to correspond with Stern through emails and telephone conversations regarding the radio's development and history before Stern passed away. A competitor beat GE to the commercial market with its transistor radio by only a few months.
Marier traveled to Washington, D.C. and was joined by members of the Stern family to present the radio to the Smithsonian Institution on Nov. 16 when it was formally inducted into the Smithsonian Institution's electronics collection at the National Museum of American History.
Vote on this Story by clicking on the Icon