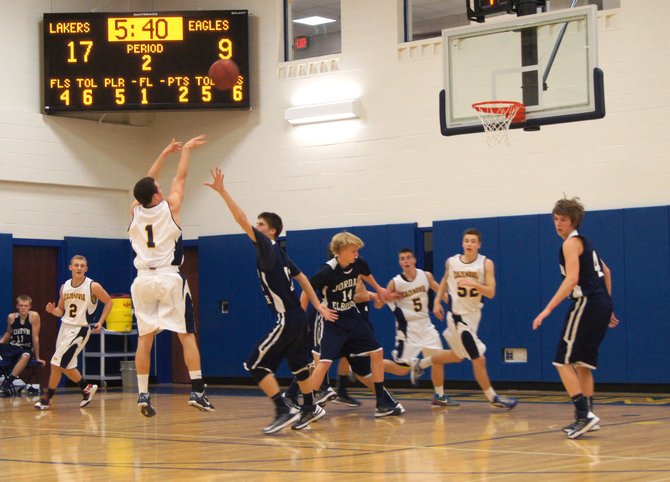 Wins in each of its first two games had quickly propelled the Cazenovia boys basketball team to the top in the OHSL Liberty American division.
But the Lakers' brief win streak would halt at Phoenix last Tuesday night as the Firebirds continued its surprising start by rallying in the second half to top Cazenovia 65-56.
Just 3-15 a season ago before moving down from the OHSL Freedom division, Phoenix had also started 2-0 this winter, but Cazenovia played a strong first half against the Firebirds, steadily working its way to a 30-25 lead.
But with a balanced attack and improved defensive effort, Phoenix caught up in the third quarter and inched in front, 43-42. All through the stretch, the Firebirds's balance and ability to make late free throws helped them prevail.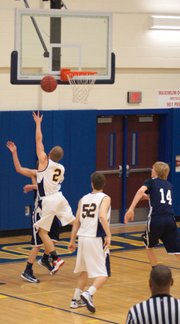 Cazenovia's Andrew Vogl led both sides with 15 points, with Kevin Hopsicker (11 points) close behind. Ryman Seeley, so hot from the outside in those first two wins, had just eight points this time as Henry Mann got seven points and Matt Bonavita added six points.
Phoenix, meanwhile, saw Dylan Doupe and Avery Chisolm each finish with 12 points, while Chris Vaverchak (11 points) and Kyle Huniford (10 points) also reached double figures.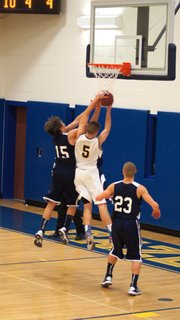 Back home at Buckley Gym on Friday night, the Lakers faced Jordan-Elbridge, and while the Eagles are improved from seasons past, it still couldn't solve Cazenovia's defensive riddle as the hosts prevailed by a 62-39 margin.
It was steady, relentless work during the first half, the Lakers slowly taking control and going to the break with a 31-20 edge. But the shots really started to fall during a 21-7 third-quarter surge, from which the Eagles could not recover.
Hopsicker had his best night of the season, pouring in 19 points. Defenders couldn't concentrate on him because Seeley, with 11 points, and Rob Malmsheimer, with 10 points, both hit on a pair of 3-pointers. Vogl and Matt Bonavita had six points apiece.
Having improved to 3-1, the Lakers look ahead to a key game next Friday at Skaneateles, which follows Tuesday's visit from Hannibal.
Vote on this Story by clicking on the Icon