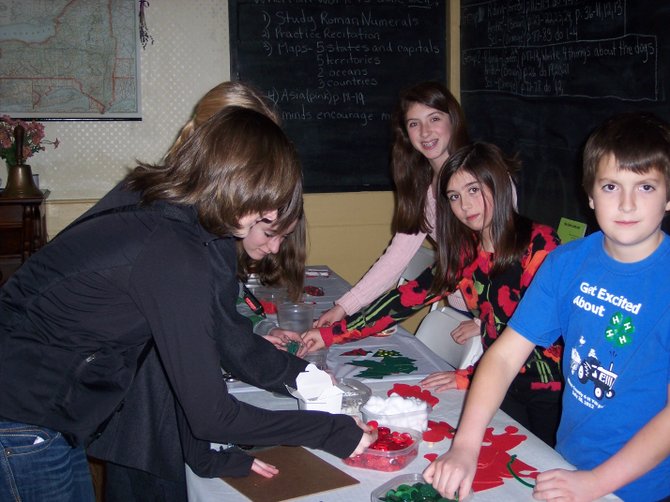 Cazenovia — The Lincklaen Shamrocks, a local 4-H group, has not been idle as 2012 draws to a close.
During the last two months, the creative members have completed many unique projects and activities to both explore and learn as well as benefit the Cazenovia community.
Participants have learned to sew colorful pillowcases, bake delicious dinner rolls and construct intricate duct-tape wallets.
Besides the group projects, the local 4-Hers have also donated their time to help the community by participating in community service hours.
Club members supported St. James Church by wrapping boxes containing food to be given to those in need on Thanksgiving and for the Christmas holiday.
Older group representatives helped supervise young children at the Rippleton Schoolhouse when festive crafts were offered as part of Christmas at Lorenzo on Dec. 9.
The Lincklaen Shamrocks 4-H Club intends to participate in more club and community service activities throughout the rest of the year.
Mya Walters is a reporter and member of the Lincklaen Shamrocks 4H Club in Cazenovia. She can be reached at 655-9073 or at mwalters.8385@gmail.com.
Vote on this Story by clicking on the Icon