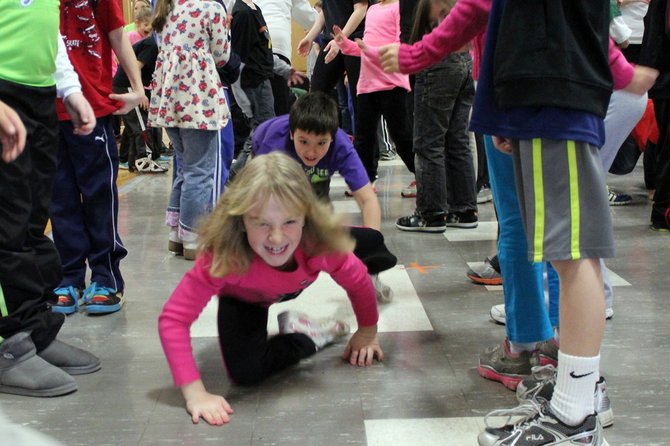 Baldwinsville — After fueling up with a breakfast provided by Wegmans and Chobani yogurt, Palmer Elementary School students and staff members filled the school gym on Dec. 14 to hop, jump and crawl.
More than 500 hearts were pumping hard first thing in the morning as trainer Bryan Morgan and his fitness crew from Dynamic Health & Fitness kicked off the school's wellness day with 40 minutes of non-stop physical activity. Morgan's goal was to show the students and adults that physical fitness is fun, especially when done with friends.
After the school-wide fitness activity, kindergarten through fifth-grade students rotated through other physical fitness and health-related activities during the morning including yoga, healthy food sampling, a walk outside and a friendly, fact-filled visit with a local dentist.
This is the fourth year that Palmer Elementary School has conducted a wellness day for its students.
Vote on this Story by clicking on the Icon