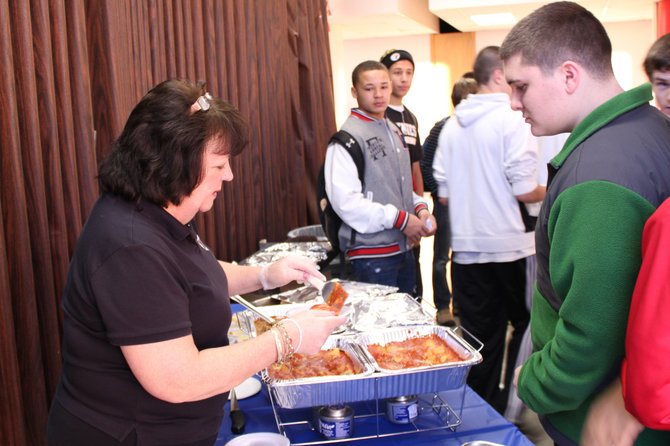 Baldwinsville — Walking, kickboxing and salsa dancing – not typical classes taught in high school.
On Dec. 14, Baker High School offered these physical activities and others like them to students for the morning as part of the school's wellness day. Students also had the opportunity to taste-test healthy meal choices including vegetable lasagna and vegetarian chili, and they participated in service projects such as decorating cookies for America's servicemen and women.
This is the fourth wellness day that Baker High School has organized to provide students with knowledge, skills and experiences to encourage lifelong healthy eating and physical activity.
Vote on this Story by clicking on the Icon