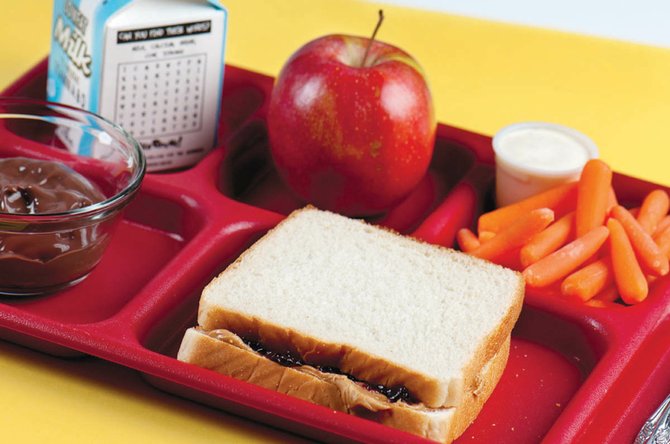 Liverpool — For those in need, there is such a thing as a free lunch.
This summer, sites across the country will provide free, nutritionally balanced meals to any child under the age of 18 who qualifies for free or reduced lunch during the school year. There are some 50 sites in Onondaga County alone. The programs, administered locally by the school districts, are run at the state level by the New York State Department of Education's Child Nutrition Program Administration. It's part of the U.S. Department of Agriculture's National School Lunch Program.
All of the sites in Onondaga County are open sites, which means those who attend don't have to offer proof of income or residency; lunches are free and available to all who enter. In order to qualify as an open site, the site must be located in and draw its attendance from an area where at least 50 percent of the children are from households eligible for free or reduced price school meals.
Both the Liverpool and North Syracuse school districts are participating in the program; Chestnut Hill Elementary on Saslon Park Drive and Roxboro Road Elementary on Bernard Street in Mattydale are both open sites.
Carrie Bonacci, food services director for the Liverpool school district, said the program at Chestnut Hill Elementary has always attracted people from all over the community.
"Whether they're needy or not, people can come," Bonacci said. "We have babysitters that come and bring the kids they watch. The summer lunch program is so important for so many reasons. In this economy especially, it's such a necessity. It's a win-win for the community, for everyone."
Given the current economic situation, both Bonacci and her counterpart in North Syracuse, Wendy Swift, noted the importance of a program like this.
"The economy is tough," Bonacci said. "The number of kids on free and reduced lunch goes up every year. We've had so many layoffs and such. Every year, we get more and more."
(Continued on Next Page)
Prev Next
Vote on this Story by clicking on the Icon