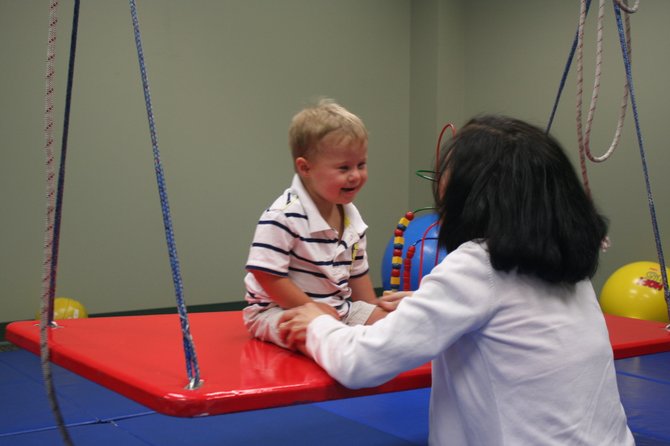 SYRACUSE — On July 26, 1990, President George H.W. Bush signed landmark legislation that would change the lives of the disabled nationwide. The Americans with Disabilities Act of 1990 (ADA) prohibits discrimination against people with disabilities in employment, transportation, public accommodation, communications, and governmental activities. The ADA also establishes requirements for telecommunications relay services.
Meant to emulate the Civil Rights Act of 1964, which outlawed discrimination based on race, religion, sex and other characteristics, the legislation defines disability "a physical or mental impairment that substantially limits a major life activity." Since its implementation, public facilities have added wheelchair ramps, automatic doors, curb cuts and more so that they can comply with the law.


The ADA has been life-changing for the disabled in Central New York, according to Sally Johnson, a disability advocate and employee of Enable.
"For me, advocacy has been a lifelong thing," Johnson said. "I remember the days when we were fighting for the ADA. We formed a statewide coalition to push for the ADA. It was one of our greatest victories, having federal legislation that gave us equal rights in our society."
Johnson, who uses a wheelchair herself, said the days before the ADA were marked with discrimination and difficulty.
"We didn't have access to public facilities. We didn't have access to public transit. People were truly discriminated against in terms of being able to get employment. The list goes on and on and on. It was a tough time," she said. "The ADA changed a lot of that. In terms of public facilities, most of them are accessible. I can remember when I couldn't get into the [Onondaga County] courthouse for common council meetings. Now they have ramps and elevators. We have a lot of public facilities and public transportation that are accessible now, and more and more people are getting employment opportunities. There's still a lot of room to get better. But it's been an enormous change."
(Continued on Next Page)
Prev Next
Vote on this Story by clicking on the Icon