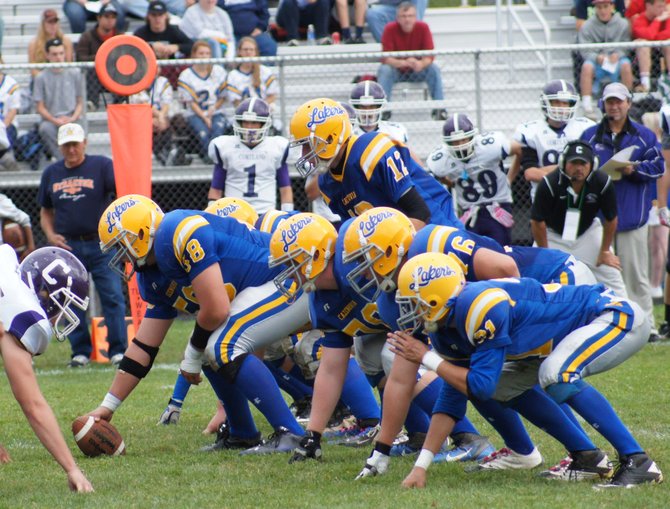 All season long, the football teams from Cazenovia and Chittenango eyed each other, two Madison County powerhouses both seeking the same prize.
Now they'll finally get together at the Carrier Dome, with that prize, the Section III Class B championship, waiting for whichever side proves more successful in its quest.
But the Lakers and Bears got there in vastly different manners, at least in terms of what took place during Friday night's Class B semifinal doubleheader at Rome Free Academy Stadium.
Going first, Chittenango bolted out to a big lead over Oneida, but the pesky Indians fought back in the latter stages, forcing the Bears to hang on for a 21-15 victory.
When it was Cazenovia's turn, the Lakers dispensed with the drama early against Camden, piling up 35 first-half points and smashing its way past the Blue Devils 54-7.
Chittenango knew of the dangers with Oneida. A year ago, Cazenovia, like the current Bears an undefeated team with an 8-0 mark, went into the semifinals as a solid favorite - and blew a 10-point lead in the final minutes to the Indians, seeing its sectional title reign coming to a shocking end in a 12-10 loss.
So with its radar on full alert, Chittenango played a strong first half against Oneida, especially on the defensive side, where the Aaron Jones-led unit kept the Indians from even making a first down on any of its first five possessions.
That gave the Bears lots of time to seize control. Late in the first quarter, Chittenango moved to Oneida's 19-yard line, where Devin Phelps threw a pass to Steve Billington and saw the ball tipped - right into the hands of Josh Cretaro in the end zone for the touchdown.
On Chittenango's next possession, it again found the end zone, this time seeing Kyle Zimmer go 31 yards for the score early in the second period. Only a stop by the Indians inside its own 20 late in the half kept Oneida within sight as the Bears led, 14-0, at the break.
(Continued on Next Page)
Prev Next
Vote on this Story by clicking on the Icon