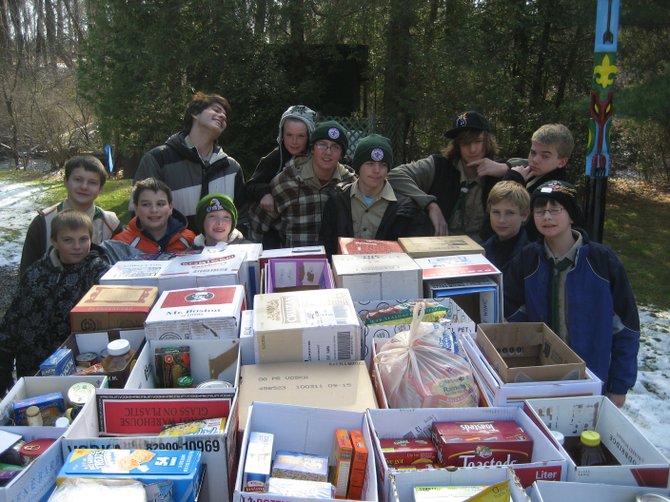 Cazenovia — The Boy Scout slogan is "Do a good turn daily." In November, the Boy Scouts of Troop 18 will participate in Scouting's National Good Turn, Scouting for Food.

Door hangers will be distributed between 2 and 4 p.m. on Sunday, Nov. 4. Food items will be collected at 9 a.m. the following Saturday, Nov. 10.
Donations are brought to CazCares, the local food pantry. While all donations are welcome, healthy foods such as canned fruits and vegetables, low-salt soups, canned fish or chicken, peanut butter and canned beans are encouraged.

"The Scouts bring tremendous energy to the food drive. The experience provides them with an opportunity to see a very real need in our community and become a part of meeting that need," said Sharon Schmit, Troop 18 Committee member. "Last year our donations were down. We hope this year to see an increase as more individuals and families are turning to food pantries to help meet their needs."
Vote on this Story by clicking on the Icon