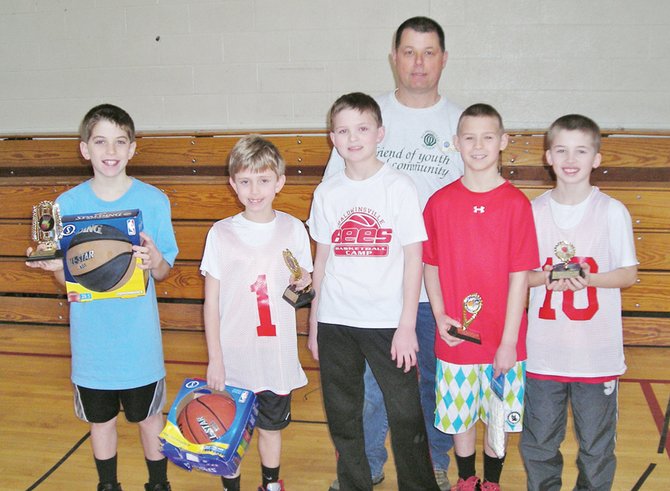 Baldwinsville — The Baldwinsville Optimist Club will hold its seventh annual basketball foul shooting contest from 10 a.m. to noon Saturday, March 9, in the Baker High School large gym.
The contest is open to any Baldwinsville boy and girl students, ages 9 to 16. Prizes and trophies will be awarded to the top five shooters in two categories: those less than five feet tall and those five feet tall or taller. Less than five-foot tall participants get to foul shoot one yard closer to the basket.
Because of the limited time available for the contest, registration is requested and preferred, but not mandatory. Practice and any late registrations will be held from 9:30 to 10 a.m. the morning of the event (late registration may take away from practice time). Practice time will be for shooting basketballs only. No pick-up games will be allowed.
Winners will be picked by how many shots a participant can make out of seven attempts. Participants will have the option of taking two practice free throws before starting the seven attempts. Foul shooters will have the option of counting or not counting the practice shots.

Students can pre-register by emailing their first and last name, age, school and height to ddvarn@msn.com or send the same information by mail to Donald D. Varn, Foul Shooting, 2222 Mercer St., Baldwinsville, NY 13027. Visit baldwinsvilleoptimistclub.org for more information.
Vote on this Story by clicking on the Icon