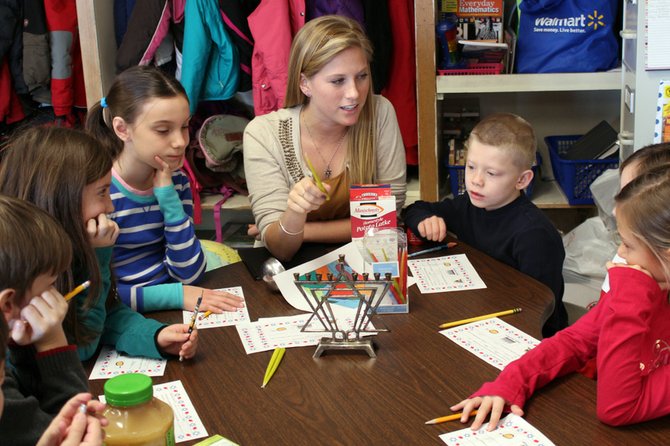 Baldwinsville — Third-grade teachers at Palmer Elementary School wove math, social studies, science and the ELA curriculum into a cultural lesson on Middle Eastern food, with an emphasis on the Jewish religion and culture, to create an integrated learning experience for their students.
Special education teacher Abigail Sayler organized the lesson and divided Felicia Graham's and Carianne Richardson's classrooms into stations to teach students about different foods from that region of the world including falafels, potato latkes, matzo and challah bread and how they relate to the culture of the area. As students measured out ingredients, teachers discussed fractions, the food chain and current events in the Middle East as well as the significance of each food to Jewish culture and holidays. Each group of students then taught the other groups what they had learned and shared the food they had made.
After feasting on all the foods, students wrote an opinion paper about the food that they preferred.
Vote on this Story by clicking on the Icon