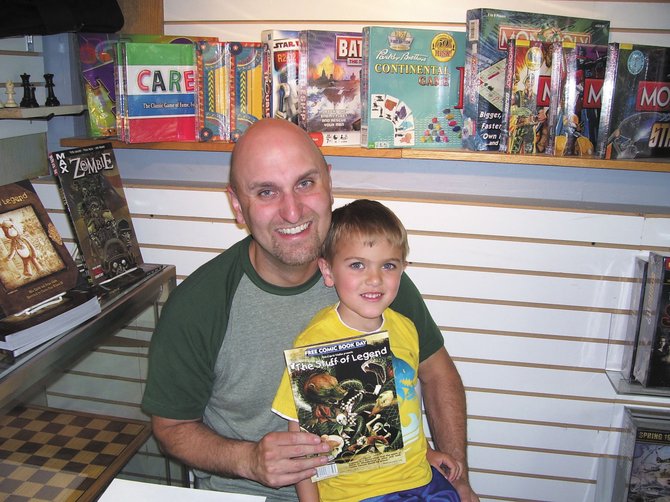 Le Moyne College English Professor Mike Raicht is the author of the successful series The Stuff of Legend, which made the New York Times bestseller list in 2010. Raicht is pictured above at a book signing event with his son, Austin, a few years back.
Stories this photo appears in:

The takeoff of Mike Raicht's writing career is the epitome an oddly-propelled Cinderella story.