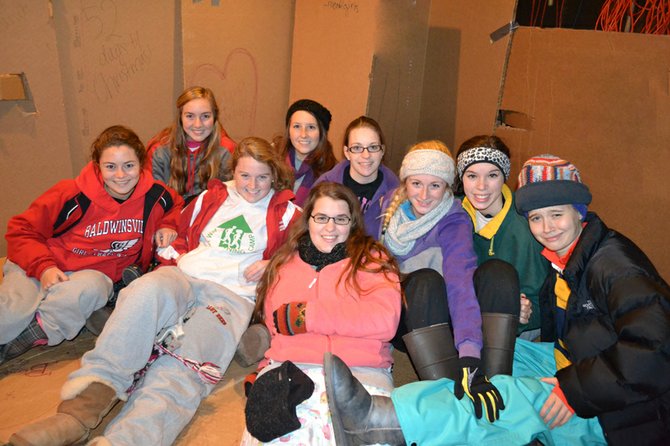 Baker High School students (from left) Kirby Socker, Elizabeth Wisely, Sarah Dugan, Grace Santoro, Sarah Karl, Christine Linnenbach, Emily Soeder, Melissa Voyer and Gretchen Grage get cozy in their cardboard box. The girls spent the night in their makeshift shelter to help raise awareness about the Central New York homeless population and to raise money for the Rescue Mission.
Stories this photo appears in:

Nine girls recently spent the night in a cardboard box – no phones, no music and, most importantly, no food or drink.