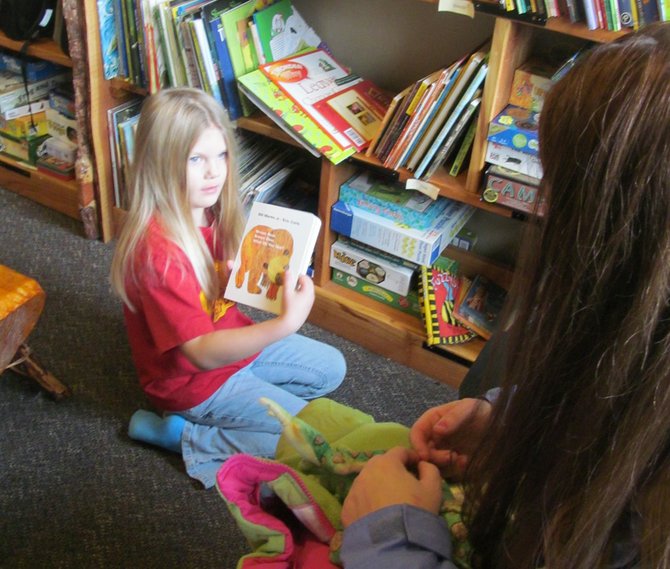 Madison Morsdorf, 5, of Jordan, shows her mother, Jessica, a book she found on the shelves in Gretchen's Green Room at Beaver Lake Nature Center. The room has been renovated in the memory of Gretchen Snedeker who used to volunteer at the center.
Stories this photo appears in:

On April 10, 2008, 24-year-old Gretchen Snedeker was driving through the city of Oneida when she was hit head on by a vehicle traveling at 55 mph. The driver, a mechanic whose license had been suspended seven times, survived. Gretchen did not.