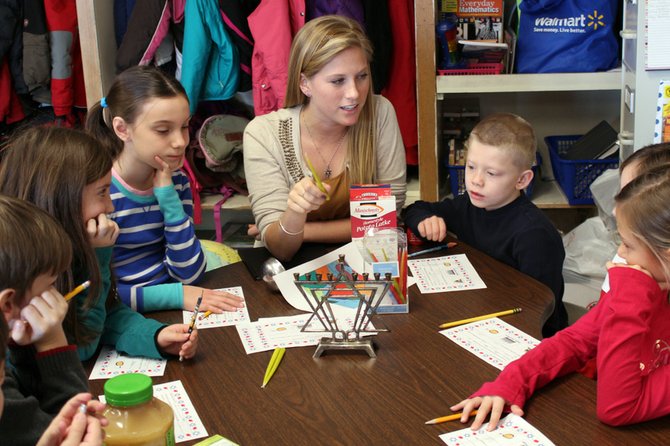 During a cultural lesson, Abigail Sayler, a teacher at Palmer Elementary School, discusses Hanukkah and the significance of lighting the menorah to celebrate the holiday. Sitting around the table are third-graders (from left) Ricky Howard, Emily Forman, Sarah LeMay, Frankie Mazzye and Talia Cusumano.
Stories this photo appears in:

Third-grade teachers at Palmer Elementary School wove math, social studies, science and the ELA curriculum into a cultural lesson on Middle Eastern food, with an emphasis on the Jewish religion and culture, to create an integrated learning experience for their students.